BROEN BALLOMAX® API 6D Ball Valves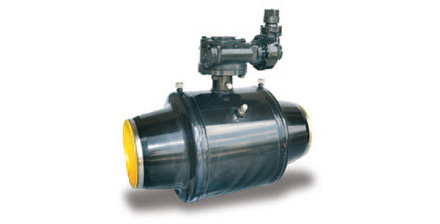 Trunnion mounted ball valves with API 6D monogram. Fire safe per API 6FA.
Double Block and Bleed
Emergency Sealant/lubricant Injection system for seats and stem
Body configuration: the valves can be manufactured with either all welded body or 3-piece bolted body
Size range: 1" to 36"; ANSI 150, 300, 600. More sizes available upon request
Standard temperature range: -40F/-40C up to +212F/+100C. Valves for special service beyond these limits can be manufactured upon request
Standard materials: A105 forged body and A350 LF2. More materials available upon request
Seat options:

Our standard seats are Primary Metal and Secondary Soft (PMSS) with HNBR soft seals. Metal-to-metal seats available upon request.
Seats can be Self-Relieving (SPE) or Double Piston Effect (DPE)

Valve modifications are available in-house from our Houston facility: special coatings, line or stem extensions, welded pups, gears/actuators.