District Energy
Climate change is our common challenge. BROEN Ballomax® delivers proven answers in district energy.
Energy efficiency is one of the greatest challenges of our times and for district energy BROEN delivers ready solutions to meet the globally rising demand for energy efficiency.
Based on the heritage from leading edge innovations in Danish district heating, BROEN Ballomax® offers the most comprehensive range of proven ball valves for distribution and transmission of district energy in residential, commercial and industrial applications and is today a key component in district heating and district cooling networks throughout the world.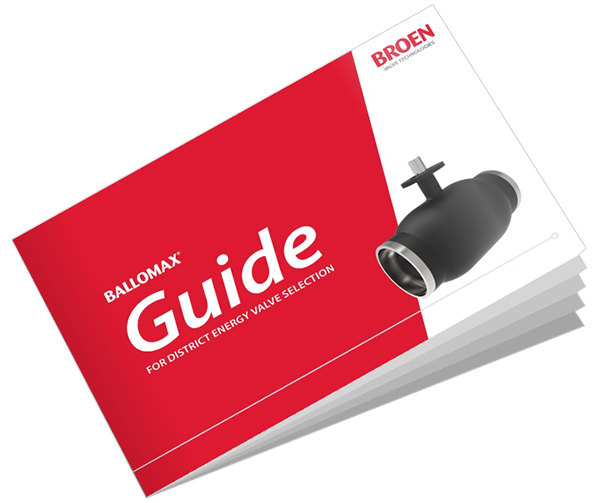 District energy valve selection guide
What should you consider when choosing a valve for district energy? We have answered that question in our new guide, describing five parameters that you should take into account to avoid mistakes.

Download guide